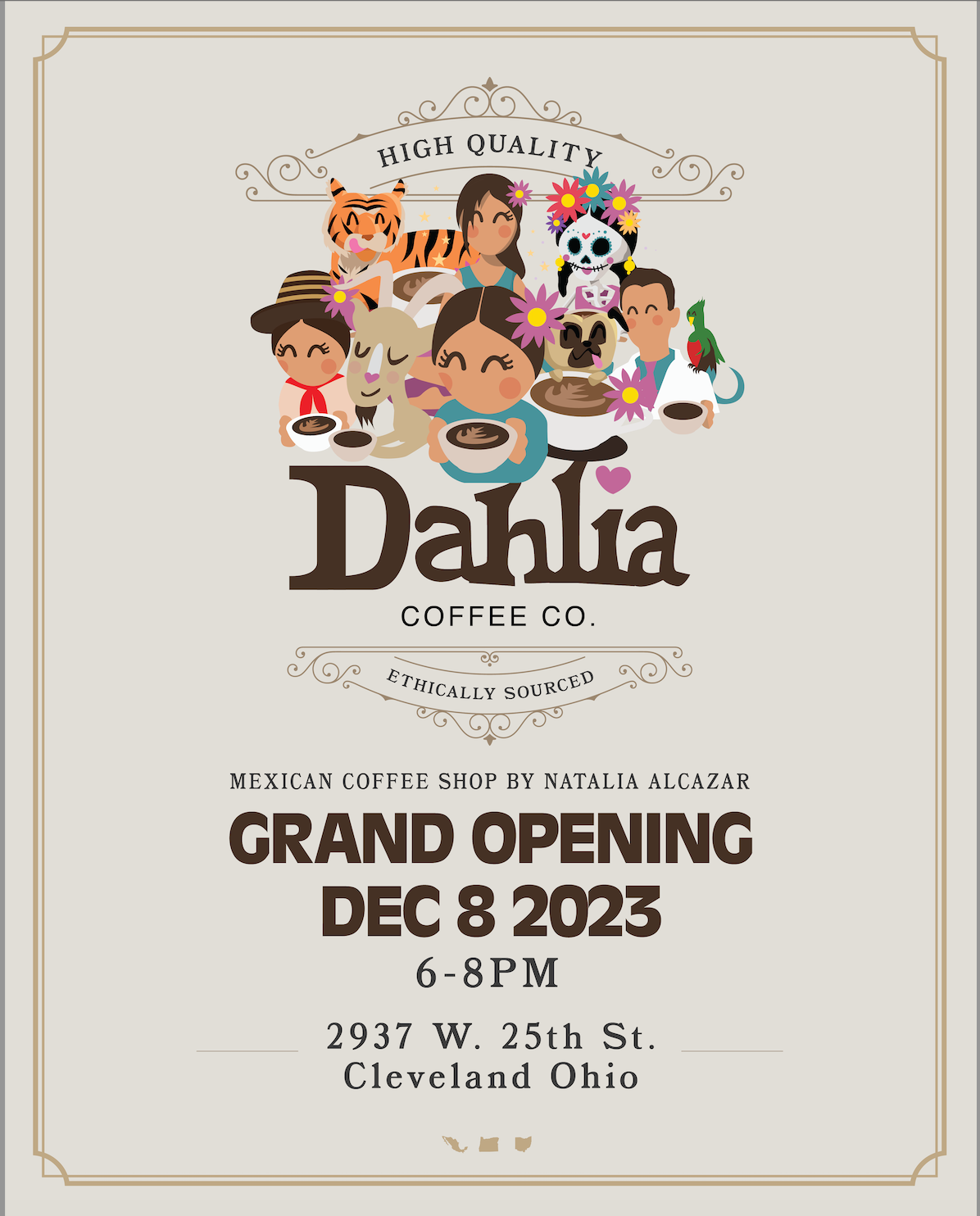 You're Invited!
Join us for an evening of coffee and art! We will be co-hosting our grand opening celebration of our brick and mortar location with Glen Infante for the reception of his art show titled THE ART SHOW ABOUT NOTHING. See you there!
Featured Merch
These items are made to order and are shipped separately from your coffee and have an additional shipping fee that will be calculated at checkout. Please be patient as these may take a little longer to ship. Thank you for supporting small business!
*Free Local Coffee Delivery!

Dahlia Coffee Co. is located in Cleveland, Ohio and provides free delivery for residents of Cleveland and surrounding cities until further notice. Local delivery will be determined by your address at checkout. Local deliveries are currently made every Monday.

Shipping

Your order will be shipped shortly after it's roasted. Please allow 5-7 business days as we roast and rest your coffee to ensure you get the best tasting cup at home! We offer a flat rate of $7 per order on coffee.

Thank you for Supporting Small Business!

Dahlia Coffee Co. is solely Latina Owned and Operated. We are proud to be Woman and Minority owned!